The Importance of Data in Business & Strategy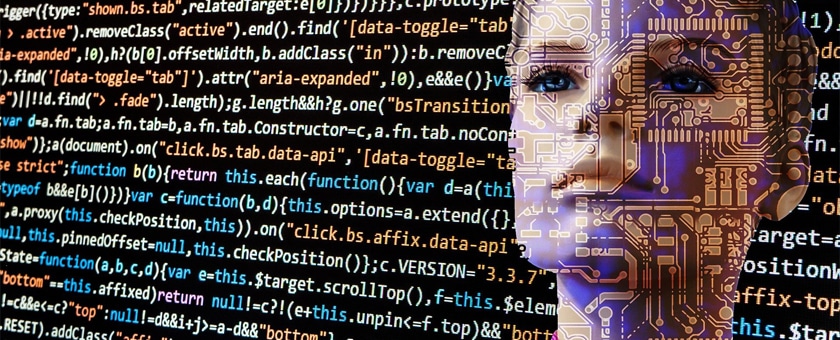 Watch the full video here | Read the transcript below: | See the latest podcast here
On today's show, we have Nelson Lau, the founder and CEO of Property Quants. I'm very excited to have Nelson because he's an expert in AI and was actually my teacher. I did a course on AI and data science, and that's how I met Nelson. Nelson, how are you doing?
OK, not too bad, thanks so much for having me on the show.
You know, it's good to have an AI expert on the show because I felt like there couldn't be any industry more ripe for disruption than the one we're in right now in real estate and property tech.
I think that's true. You know, in part of the course that you did with us, we talk about the monetization opportunities and what's going on, and we see something in every space, from just selling data to building indexes to automated valuation in real estate, forecasting and all of the new stuff too, like image recognition, chat bots, etc. There's just tons of stuff going on.
Nelson, before we dive into all of that, you've got a fascinating background because you came from the finance world, where there's a lot of focus on Quant and trading and you've gone all the way to PhD level. Why don't you tell us a bit about your journey and how you got here?
In university, I did economics at University. I was always interested in stock trading and in that era, they had these books about technical analysis of the markets. They showed these patterns, and I was wondering if this stuff actually works. I read these two thick books about that. As luck would have it, I happened to be at Columbia in New York where there are a lot of hedge funds where I had the opportunity to do an internship.

Luckily enough, I got into a place where they were doing everything in a data science, data-driven way. They had this piece of software that would enable you to propose a hypothesis: "when X and Y and Z happens, what happens next?" I was able to apply this sort of data-driven, evidence-based way of verifying to see if a pattern was actually useful.

It turns out that most of them don't actually work, but there are a few things that are actually significant and predictive of the markets. That's where I cut my teeth. I always had this idea that if we're going to invest, we should be looking at the data, and we should be finding reliable signals for what we should be doing next, to buy or sell in particular markets.

Then, along the way, I decided to continue my education and got into data science at INSEAD. I like to look at how we take a business problem and turn it into a math problem. How do we solve that, and what are people actually doing? I continued into asset management outside the Sovereign Wealth Fund Institute, GIC in Singapore, looking at tactical as an application for a bit, and then high frequency trading, so again, building these sort of data-driven models to invest in. Along the way, I was looking at real estate investing. I was investing for myself in a couple different places like London and Tokyo and Singapore, and then I was looking around and asking "Hey, how are people actually doing this? It seems really different from what we're doing on a day-to-day basis in the financial world."

We spent some time looking around and thinking, "Maybe we just don't know; maybe people are doing this and we don't know that people are looking at really quantitative information." After looking for some time, we determined that there does seem to be a little bit of a gap here in terms of the way that we think about it. Maybe real estate is a little bit like where we were in finance 20 years ago, when you had these quantitative funds and AI was still a new thing. When I was just starting my career, there were some people playing in the space. Obviously, you had the Renaissance Technologies and the British ones doing it before then, but it was still a relatively new thing.

One of the statistics would point out something: if you think about it today, 1/3 of every dollar in hedge funds right now is invested in quantitative hedge funds and depending on who you ask the statistics from, 60 to 80% of all trades are done by computer algorithms in the stock market. The question then becomes, "Can we bring the same thing into real estate?" That's how we got here. I think a lot of that is beginning to move that way, but we might still be the leaders.
You know Nelson, it's funny that you just casually say 'the real estate industry is 20 years behind.' It's crazy! Can you imagine if the finance industry were 20 years behind or if the Internet world were 20 years behind? We wouldn't be having this conversation via Zoom like this if that were the case. Our world has changed so much during Covid, and I know property and real estate is changing a lot too.

This is the one thing that shocked me when I came into real estate. I was just horrified at how much reliance there is on spreadsheets, how the industry thrives on information of symmetry, where you're relying on an opinion from a human being or "gut instinct." I think there's a place for gut instinct but it's far behind. There's an infrastructure lacking.
When I was starting out on the trading desk, they were starting to use FX platforms. Today most trading on FX is really algorithmic. You can go on the platforms or trade futures and so on. It was the beginning of that. You would hit something on what used to be called the 'FX alt' and you would get a quote. You didn't 100% know where the market was, but it was already a lot better than it had been before because you got an electronic quote from all these different brokers. You could get a CD quote, a gold quote, and things like that; you could see who you wanted to deal with.

The traders were already telling me, "This is so much better because 5 to 10 years ago, nobody really knew, for example, the price of sterling versus the US dollar. If you called several different traders, you might get a spread that was very wide, that allowed you to take advantage of that (or they could take advantage of you)."

That's really how real estate is today. "How much is this building worth? How much should I be trading for? How much is the next tall building trading for?" Things like that still remain opaque, but that's beginning to clear up. We're beginning to see a lot of organization across the world . More companies are pulling this data together and trying to aggregate that. That's why I say we're about 20 years behind in that sense.
You know, in the finance industry, you talked about simple examples like the mispricing of assets and how that allows someone to make a quick buck. Is that what's going on in real estate? People are making quick, easy money because of some arbitrage opportunity they've seen and the data isn't there?
I think there's still a lot of that going on. This is sort of a broader conversation topic. We got into the space saying, "We want to take data from different methods and use that to either make advisory or to invest and so on. Along the way, we have chatted with some of those larger companies and offered to help make sense of their data and figure out certain insights.

They initially agreed, saying, "This is great! What do you need?" and we would say "Well, you need to share with us the transactions you're seeing or the data sets that you have." There's an absolute apprehension out there because knowing where the price is is kind of the Alpha for a lot of real estate guys—especially in commercial real estate.

I agree with that. What does that mean? Does that mean that the markets are going to see a shift as it did in the fin tech or finance world, that impacted your average consumer versus institutions? Institutions are becoming more and more prevalent.
There's this seesaw and a fight constantly with the Reddit crowd and AMC/GME-type trading happening, but what's going to happen in real estate? Is it going to be that the larger institutions who have data are going to dominate, or do you think it'll stay the same- very fragmented?
I think there are a couple of parts. Obviously, nobody knows for sure, but I think that the data transparency piece is increasing. I think the US is a perfectly good place for this. First and foremost, a lot of the transaction data (especially residential) was recorded or is recorded in the county offices. Then you have all these companies- Cherry put together, HouseCanary, Adam Data, and a bunch of other people are putting this together. Over time, that becomes more and more cost-effective to access. You have a couple of players who might become the 'Bloomberg' or 'Thompson Reuters' for real estate.

We still get the question, "Where is the market going? Which markets have gone up the most? What is the current yield?" And we are actually trying to put that together for a couple of markets that we monitor and are building a dashboard that we can then use to tell people exactly what's going on. Or answer the question "Where do we think the current yield is net of all these factors?" Contrast that to its counterpart in finance, where this information is free, on Yahoo Finance, Google Finance. or if you log into any of your training apps. They'll just show you the stuff. I think that's one path we go down that way.

Another path is that there are parts of finance that remain a little bit more opaque, like corporate bonds. There is some information, but it is not as clear. It's a little bit fragmented so maybe we end up there, but even that is changing a little bit right there. There is a little bit more push for electronic trading of corporate bonds. There is some activity in that space that is making it more open. In terms of who's doing the trading, there are some interesting articles that talk about how some of the ibuyers are stepping in and buying the properties before (from the developers) before the individuals so maybe that happens when they're more informed. It's hard to say. The other piece that determines it is government regulation. Governments typically step in with a lot of legislation, especially residential real estate. I think that didn't happen so much in finance because it was sort of viewed as more open ("less legislation is better") where it was assumed that people should know what they're doing versus real estate.
Do you see in the market today larger firms building out data science and analysis functions? Are they hiring more? There's an increased interest right now. I took your course because I felt AI is going to disrupt real estate (it's probably one of the biggest opportunities ever). Where is the disruption happening? Are larger firms hiring or is it more just individual startups, and the large firms are going to be disrupted because they're not embracing AI?
I think both. There's a lot of interest. One of the things that we often point out as we talk with people is that when we looked at those KPMG Proptech Surveys for 2018 and 2019, half of them said it's going to be this data science, AI, big data that's going to have the biggest impact on the real estate industry. That survey also showed that there are still 80% of companies who have a ways to go in terms of harnessing data for different decision-making, and that there's also a big skills gap. They are also saying that of all the people leading data science or digital transformation efforts in real estate companies, only 5% of people have the right sort of background for that. We see that in the people coming in when we run this course on teaching data science and machine learning for real estate. Increasingly, there are some large companies who do send analysts and researchers to the course. There are some medium-sized companies , especially investment funds, who are interested. They'll say, "Hey, we want to use these methods. Can we send a couple entries for this?" And then yes, there are startups in the space who are doing that as well.
What did you say? 5% of the people in those roles are qualified, and 95% aren't qualified for that role?
That's what the survey suggests so I think it's the KPMG PropTech Survey for 2019 that is saying that, of the people leading a digital transformation effort in real estate companies, only 5% have a background in data analytics, and the others are all sorts of other things. Obviously, many of the people listening to this podcast are trying to figure out the digital transformation and the first thing to do. You're in real estate, and you realize the industry is being disrupted. You get excited about the idea of PropTech, and you figure out how you can implement it. You either use it as a vendor or bring in a product or service and pay for it, or you go higher and you build internal competency.
Talk us through what advice you have for folks at large companies. How do they lead the digital transformation? Specifically, what should they think about AI? What do they need to have in place before AI even makes sense? Do you have any practical advice for these types of people?
First and foremost, it depends on what you're doing. Some large companies will be generating data that's really useful. If you are a brokerage firm, you're going to be generating tons of data that you could use internally about where various markets are, operating costs of various buildings, etc. All of these things could create insights that will be unique to you or to help your clients.

Maybe you should think about leases. Commercial leases tend to be these very long PDF documents, and that's not really easily usable in terms of doing some kind of analysis. There are companies that are springing out in the space. We were in the College Tech Stars program a couple years back, together with some companies in that space. Add access data that will help you to make that into a digital record. Take some steps to actually have all of that information that you already own be put in a format that is usable to do analysis. The next thing is to share the data. In a large company, there may be silos or there may be a lot of organic acquisitions. How can you make sure that various teams in the firm are willing and able to share? You need to be able to explain why they should share their information with somebody else. That can become a little bit of a problem, so creating that culture where understanding that sharing the data creates a better potential for all of us together is useful. Then, the next step is determining what you want to do with the data.

As you mentioned, do you want to build out your own team or do you want to engage some sort of outsiders to do that? A lot of times what we're seeing is the people might come and ask, "OK we want to build up some kind of analysis of this. If I use an external company, what do they need?" The company would say, "OK, we need to work on the data," which means you need to share files, and there's a lot of apprehension about that. I actually think there doesn't need to be. A lot of companies are not interested in stealing your data, but they actually want to help you do that analysis. There is a need for a little bit more openness on that front. If that's insurmountable, then yes, you will want to go down this route, the route of building it out yourself. Hire out your own team. You can do that but then the next thing is, who do you hire? How do you figure that out? Our course is helpful for that. We're going to tell you a little bit about the various things you might want to do.

I can go a little bit in-depth on that, and then the last note is when people say, "Hey I want to get into data science." One of the common pitfalls is thinking, "OK, I'm going to hire a PhD researcher as a data scientist." Well, that's maybe not the right guy because he's going to want to build new algorithms and figure out new kinds of intellectual things and new models. Maybe what you really need is someone who understands that and is interested in applying it and seeing it make an impact in the actual world.
This is the PropTech VC podcast. We give you unique insights into how innovative technologies are disrupting real estate. We interview top entrepreneurs, investors and knowledgeable experts to share the inside scoop in this fast-moving industry. It's hosted by PropTech VC Zain Jaffer.