How to Embrace Artificial Intelligence and Machine Learning in Your Real Estate Business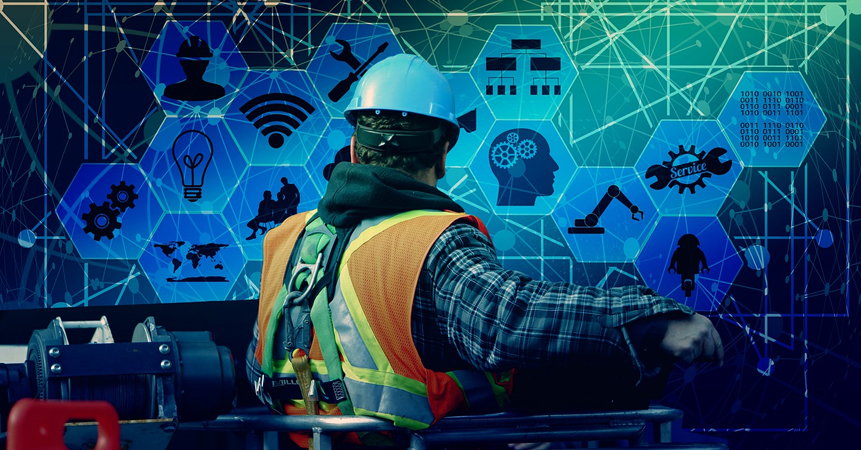 In the age of big data, all sectors boast the use of AI and ML to solve the latest business challenges. Real estate, however, is an area that has been slow to embrace the power of AI to drive better, faster, more targeted decision-making. Recently, experts compared AI uptake between real estate and finance; real estate adoption lagged as much as 20 years behind.
While an estimated 60-80% of all hedge fund trading is done via algorithm, that is definitely not the case for real estate. Antiquated spreadsheets, insider deals and "gut instinct" play a much larger role in real estate investing.
In a KPMG survey from 2019, over 50% of people felt that AI was going to be the biggest disruptor of the real estate market for the foreseeable future, and in the past two years, I have certainly seen that playing out in the startups I meet every day. The era of AI-driven real estate business is finally coming. In my work as a host of the PropTechVC podcast, and as manager of Bluefield Capital's PropTech-focused VC fund, I meet more and more company founders who are looking to strengthen their real estate business offerings and streamline decision-making in every conceivable area of the industry. And they all have one thing in common: they're leveraging AI.
An AI Embrace: How and Where to Start
One challenge that I hear quite often is, "Exactly how should I do this?" Artificial intelligence can feel alien and external to a standard workflow. As I have watched AI integration attempts across the industry, I see those who are applying it successfully--as well as those who are not. During interviews with experts, I have gleaned the following best practices, and offer them to anyone aiming for a successful AI implementation.
Before they can reap the benefits of this industry-disrupting approach, real estate leaders need to wrap their heads around the following:
Set Your Sights: What Do You Want To Know?
Real estate is perfectly poised for AI disruption, as so much information is already recorded publicly. Determine what data will best help you make decisions quicker or with more confidence. Often, just making a 'wish list' of information you feel would make your job easier and your decision-making crystal clear can be extremely helpful. Take off the limitations of what data you think you can harness today and finish the sentence, "Wouldn't it be great if, before we go into a deal, we knew…." Some real estate disruptors are using AI to discover 'hot' markets—right down to the street level—that can guide investors towards the best short-term investments or give someone an edge in buying before a surge in value.
What data drives your decision making? Do you (or your investors) care more about yield or market positioning? Perhaps you want to grow your profitability by having better insight into the operating costs of your properties, or track your performance across different property management strategies. All this data can be made available, but only if that data mining activity is prioritized.
Focus Next on Data Access
In most negotiations, the person with the most information generally wins. Value assessments have always been closely held secrets, particularly in the commercial real estate world. Historically, data has been very fragmented, with only one party knowing one or more aspects relevant to the trade (such as planned economic/city improvements). AI can consolidate information and bring it to your fingertips at precisely the moment you need it. If you are a large real estate brokerage, you're probably generating tons of data that could be used to guide your future decision-making. But without integrating smarter-than-human analytics, there's no way to tap into it all and use that data to your advantage.
Prioritize Usability: Organizing Your Data
Analysis can't precede access. Because real estate investments are generally long-term and very data intensive, the simple act of organizing the data can be a big project in and of itself. Determining what data you have, figuring out how to clean it, and storing it for proper access are critical prerequisites to making use of all that AI has to offer. Speed of access is critical to your success, so it's important to make sure your data is readily accessible when you need it.
Tap into Open-Source Code Whenever Possible
Everyone thinks that you need to write complicated algorithms specific to your business, but often the best solutions come from figuring out how to optimize existing open-source code to your business' specific challenges. Open-source code exists for image recognition, voice recognition and a ton of other applications that may be relevant for your needs.
Train Your People
The KPMG PropTech study from 2019 suggested that there is a huge skills gap that has developed. The study suggests that only 5% of people dealing with potential AI projects actually have a data analytics background historically associated with those typically leading AI/data-driven efforts within a company. If your company is going to embrace data-driven decision-making, you will need the people power. It's always best to offer learning and up-skilling opportunities within your team first, demonstrating a real commitment to your team member's evolution and offering those resources in-house before you seek new hires.
When It's Time To Hire, Hire Right
Consider whether your company's assets are best directed at hiring someone to build a new algorithm, or paying someone to focus on applying the AI to your existing data set. The skills needed for those two functions are quite different (and need to be managed differently). Take your time in really understanding what you need before you make an offer to the erudite PhD candidate who's looking to rock the world with his code; what you might actually need is someone simply skilled in application of existing code to your particular data.
Hiring good data engineers can be harder than you might think! Alternatively, you could outsource your needs to an external team. In that case, however, you need to be comfortable sharing your data through a third party, which many are not willing to do.
Nurture a culture that values information-sharing
Historically in real estate firms, much of the information (sales figures, commissions, etc.) are closely held secrets, so sharing broadly across a department—or better yet, across multiple, previously-siloed departments—can be difficult. But the results are monumental if done right! One of the biggest jobs leadership has at this market moment is to shift the mindset within their organizations, to clarify why AI is being implemented, and make sure that everyone takes an active part in making the shift.
This is the PropTech VC podcast. We give you unique insights into how innovative technologies are disrupting real estate. We interview top entrepreneurs, investors and knowledgeable experts to share the inside scoop in this fast-moving industry. It's hosted by PropTech VC Zain Jaffer.